TOOLBARS ~ Toolbar 3 and 4 ~ Elements and Quick Tasks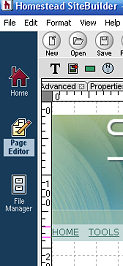 Copyright 2006 - Homestead Connection - All Rights Reserved



The element toolbar [3] contains all the elements you will use to build your website. Each category; Content, Design and Links, etc. contains multiple elements. Mouse over an element for a description of what it does.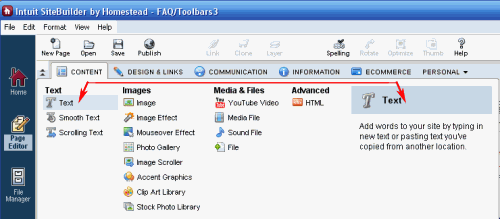 The Quick Task toolbar [4] contains the most frequently used elements. Each one has an explanation of what it does when you mouse over it.


Use the internal search feature to the right or the
site map
for easy access to information.





Toolbar 2 ::

Toolbar 3 - 4 ::

Toolbar 5 ::

Toolbar 6 ::